Moving internationally with children: Edufax helps and advises
Put the child first for a successful relocation of your expat.
Moving internationally with children: Edufax helps and advises
Appropriate education for every child when moving internationally.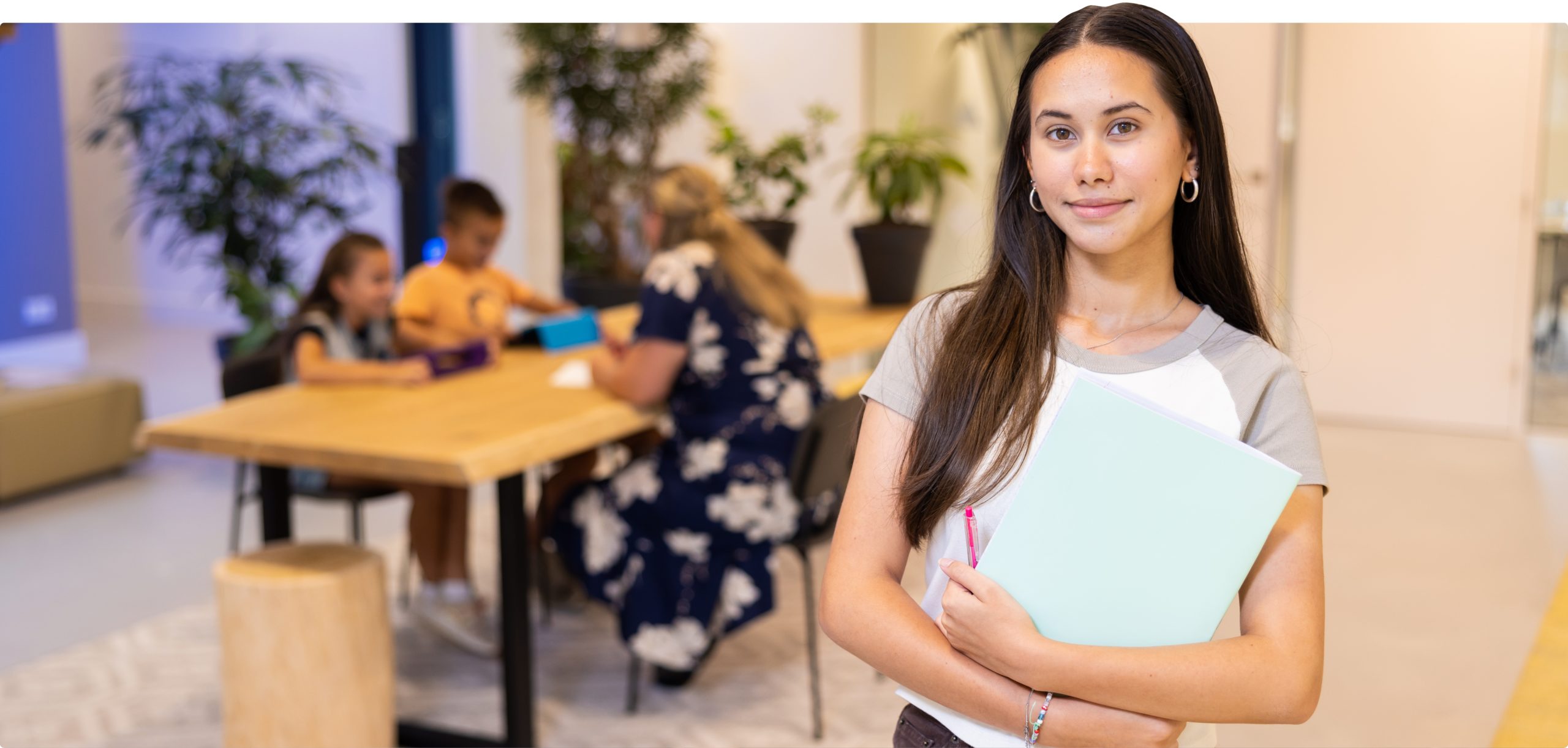 Moving internationally with children: Edufax helps and advises
A child who enjoys and attentively attends class, that is my goal.
Education and advice: before, during and after an international move
When a school-age child emigrates, education is the first thing that needs to be arranged, and there is a lot involved. How do you best prepare a child? Which school fits best? How do you keep the mother tongue up to standard? We can help you with that! Our team of experienced experts helps and advises both parents and employers. The focus is always on one thing: the child's needs. We weigh these against the interests of the parents, their employer(s) and the school. Independent, sincere advice for everyone. The end result? Everyone is happy.
Read more about us
Happy kids,
happy family,
happy company
The well-being of the child has a big impact on the outcome of your employee's assignment. If the child is happy, then so is the family. As a result, the assignment has a greater chance of success. A happy family results in a happy company!
More about our philosophy
A happy family abroad
Are you going to emigrate? There will be a lot on your mind. All sorts of things need to be arranged, especially if you have one or more school-age children. How does the school system actually work in your new home country? Where can your child enroll? Which school is suitable? How can you make sure they still speak the Dutch language? Because every family is different (as we know better than anyone else), Edufax is there for your family with independent, tailor-made advice.
A successful broadcast
There is an important assignment abroad for a year, three years or maybe for a longer period. That one employee is perfect for it! If this employee has a family with school-age children, it raises questions about education. Is there a suitable school for the children? Can they settle in the new home country? If the family is not happy there, your employee will want to return soon; or maybe they won't want to go at all. Fortunately, Edufax is there for you. With independent school advice, risk analyses, future planning and overall guidance, we ensure a successful deployment of your employees. Edufax is a reliable partner who thinks along with you.
Putting the best interests of the child first
Why choose Edufax? We know exactly what your child needs. An emigration is not something small; especially not for a school-going child. Your child needs to feel comfortable in the new homeland, at the new school and with the level of education. This is what we are committed to. Of course, we always take into account the interests of employers, parents and schools, but one thing always comes first: the needs of the child. Happy kids, happy family!
Chantal van den Boogaard •
Coordinator and Teacher Distance Learning