About us
Come work at Edufax
When it comes to education, you always put the interests of the child first. In your work, you constantly want to challenge yourself. Moreover, you have a practical attitude, are sincere and only settle for the very best. Do you recognise yourself in this description? Then Edufax might be your perfect 'professional home'.
We are Edufax
Edufax puts the welfare of the child first. Through educational advice and solutions for expatriate families. We find it important that the lines of communication are short. That way, we can guarantee the best quality to our clients and families. We do that together! That is why we are always looking for new colleagues who want to grow with us.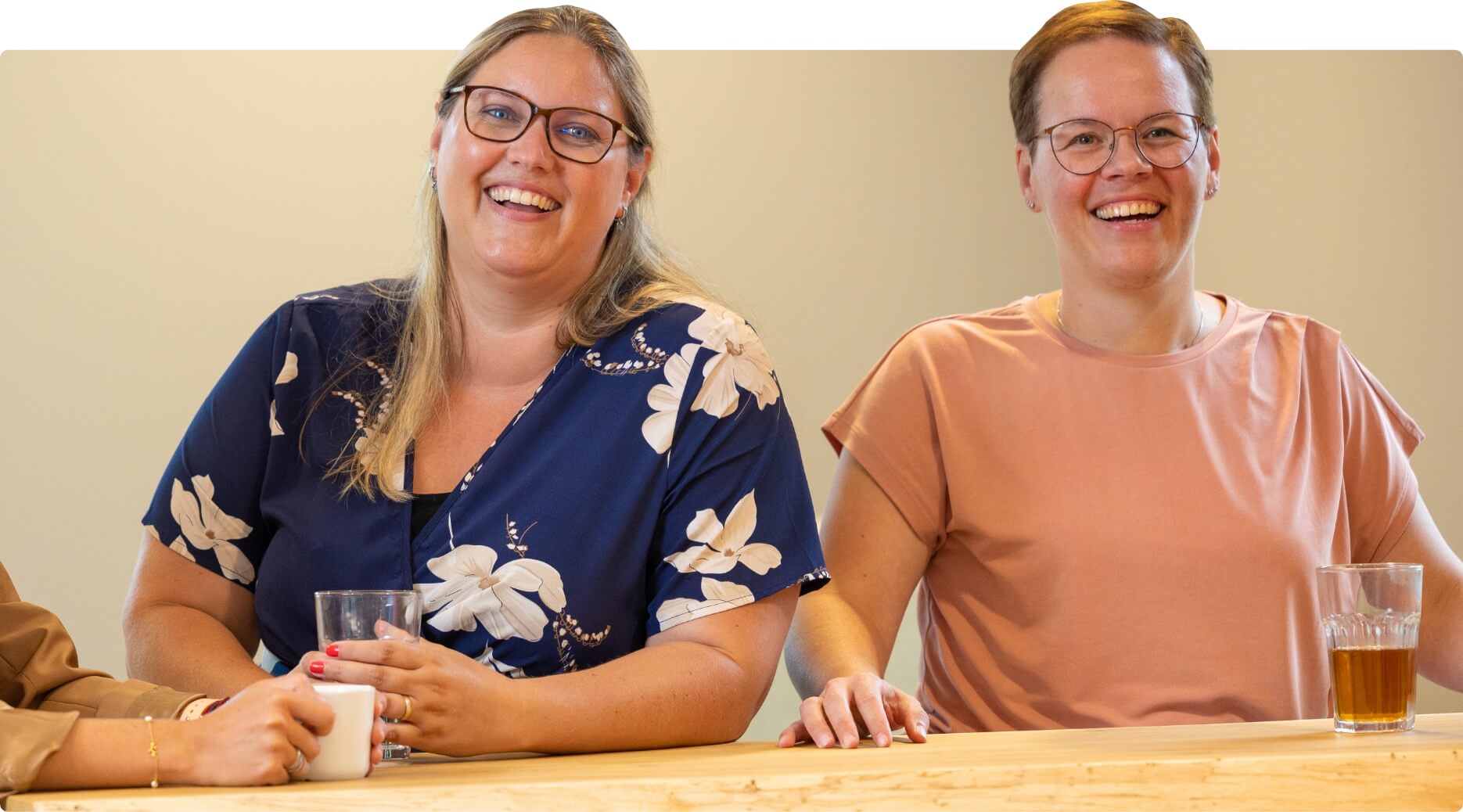 A word from our colleagues Yvonne and Chantal
Why do you work at Edufax?
"Because I really enjoy being able to guide my pupils each at their own pace. For them (and their parents), I am a piece of 'the Netherlands' and can really contribute to their development, so they can return to the Netherlands feeling better."
– Yvonne Coppens
"I have been working as a distance learning teacher at Edufax for more than five years and still enjoy every day the very small things that are part of my job: a smile or relieved sigh from a pupil, parents who feel heard and reassured or colleagues who I can help with a small effort. Meanwhile, I also have many special and valuable conversations with parents who want more information about our distance learning options. I love to listen carefully and help think about the best fitting solution for each child."
– Chantal van den Boogaard
Our colleague Stavroula speaking
Why do you work at Edufax?
"My name is Stavroula and I grew up in Greece. I have worked as a teacher with children from all age groups, as well as a parent coach. The last years, I have lived in the Netherlands, where I completed my Masters' in the field of Pedagogy and Inclusive Education. I have had the opportunity to work with expat families who moved to the Netherlands for short- or long term.
Through this personal contact with the families, I was able to understand the struggles families face when moving abroad- from finding the best educational pathways for their children to building a life from scratch in a new environment. This, in combination with my personal experience as an international in the Netherlands, triggered a strong desire in me to assist families throughout their journey and provide them with the support they need, so that the children, as well as parents, get the most positive experience from this transition.
Having this inner drive, interest in cultures and love for education, Edufax is the best choice for me. Being passionate about education, I am fascinated by the different educational systems around the world, how these impact students' experiences through transition phases and how we can best navigate this process, to ensure their smooth academic development and the overall well-being of the family. Therefore, Edufax offers me this opportunity to dive in, identify families' needs, assist them through that process and develop programmes that allow this community of Third Culture Kids to reap the benefits of their experiences and make them assets in their lives. "
Give more than you take, and you'll come together in a pleasant way.
Because the most beautiful flowers grow right along the ravine, and to pick them you have to dare to be afraid.
If you stay close to yourself, you can go very far.